We are a small college of about 60 students situated in the town of Dromcollogher, Co. Limerick, Ireland. We are dedicated to providing quality courses in organic growing and sustainability.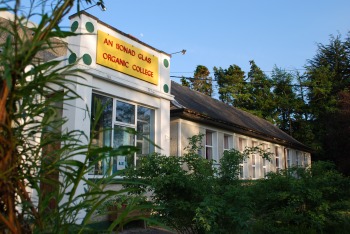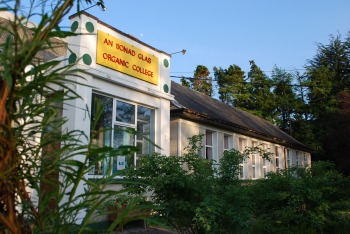 An t-Ionad Glas, the Organic College, is located in the town of Dromcollogher, Co. Limerick, home of the Rural Co-operative movement in Ireland and Britain. Students learn about organic gardening and horticulture in the classroom and outdoors  in the Enterprise Acre. The gardens are fully Certified Organic, and are maintained by the students of the Organic Horticulture. More information about the college facilities is available here…
The College was founded in 1991 by Jim McNamara.  We run nationally certified, Full-time and Part-time Courses in Organic Horticulture in Ireland.  We also run a range of short courses, including weekend seminars, tours, workshops and night classes. More information about all our courses is available here…
Mission Statement
"The organic college affirms the right of people to produce and use health giving food, without damage to the environment. It provides a range of courses and support services towards sustainable farming and co-operative rural living."
By growing organically we aim to produce food of optimum quality and quantity using practices that co-exist with the natural systems, to sustain and build on the soil's fertility and to protect and improve the environment.