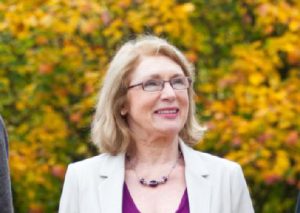 Our special guest this year is Jan O'Sullivan Minister for Education.   Jan O'Sullivan is a TD for the Limerick City Constituency. Born in Clonlara, Co. Clare, she was educated at Villiers Secondary School in Limerick, and subsequently at Trinity College Dublin.
Jan O'Sullivan complimented all our students on their work and how they have successfully completed their certification in QQI Level's 5 & 6.   She reminded students the importance of education and going on to develope your own enterprise or business.
QQI Level 5 Students:
Alice Ahern, John Barrett, Andrias Casey, Sean Conway, Jerry Fitzgibbon, Michael Dalton, Mary Dore, Patrick O'Sullivan, Anthony Hartnett, Michael Keane, John Keating, Annie Kehoe. Miriam Lenihan, Luke Murphy, Elmarie O'Connor, Elaine Sorensen, Liam O'Sullivan, , Robin Piggott, Marie Power, Joe Rigney, Lucy Shanahan, David Sims.