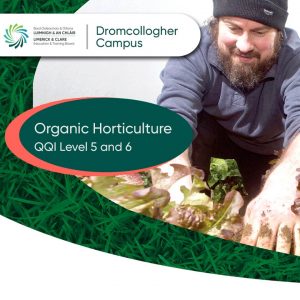 Are you interested in organic horticulture and sustainable gardening? Would you like to grow your own produce without damage to the environment?
Our Further Education and Training Centre, An t-Ionad Glas, Dromcollogher Campus, is currently offering Organic Horticulture courses at QQI Level 5 and 6. These courses give learners hands-on skills and education and are suitable for both professional and hobby gardeners alike.
Our Organic Horticulture QQI Level 6 course has recently been awarded with Green Cert equivalency, while our Level 5 course offers a module in the wonderful art of Beekeeping.
To apply today contact Sinéad on 063 836 04, email [email protected] or check out learningandskills.ie
Your Further Education and Training journey starts here…
#furthereducationandtraining #organichorticulture #greenfingers #sustainablegardening #greencertequivalency #beekeeping #gardening #thisisFET